Before I touch on today's question, I just have to say...WOW. My
first ever giveaway
ends tonight, and there have been 85 entries so far. 85! I wasn't expecting such a great turnout, and I appreciate everyone that's stopped by to visit and enter. If you haven't entered yet, you still have about five hours!
Now...day #5 asks for a picture of somewhere I've been. Here's one:
My (wonderful) friend Cathy and I escaped for a girls' weekend to Asheville, NC back in June, and spent most of a day at the gorgeous
Biltmore estate
. I had been once before, but it was her first visit - and it was so nice to visit with someone who appreciates it as much as I do. This place is massive, and
gorgeous
- pictures just don't do it justice. If you ever get a chance to go...GO!!
And since I love my pictures...here's another place I've been, and can't
wait
to get back to: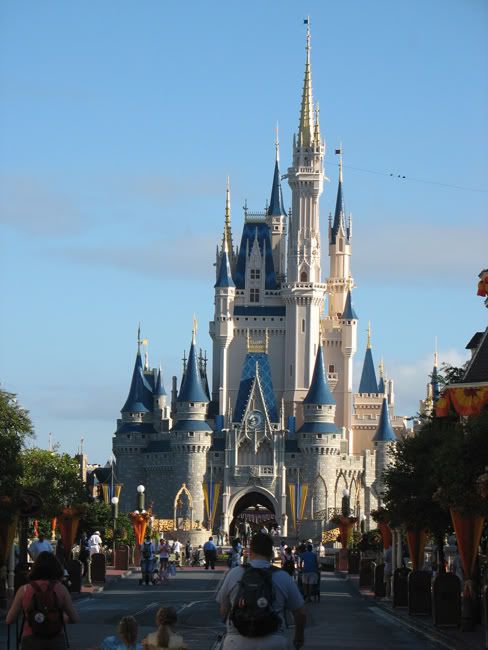 Ohh, how I
love
DisneyWorld. My parents took me for the first time when I was seven, I went again at about 14, and we visited for the first time as a family in September 2007. Rachael was 3 1/2 and it was so perfect and magical for her. Even Gene loved it, although he had largely been dreading the trip. Now we're
all
ready to go back, and hope to take Milly for the first time in December 2011 - our plan is to celebrate her 4th birthday in the Magic Kingdom!