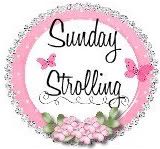 Hey, check it out - my first blog hop! Thanks to
The Chickenista
for hosting it - I'm making a quick post and then hopping around to visit the other participants. Just visit her site to see the others!
If you came here from the blog hop...welcome! I'm Kristin, full-time homeschooling mom to two and pretty much the anti-June Cleaver. But I'm trying. Anyway, I've been working through a series of thirty questions that I stole from a friend's blog, and you're just in time for #10!
#10 - Songs you listen to when you are Happy, Sad, Bored, Hyped, Mad
Hmm, this may be the hardest one yet. As much as I
love
music, I don't listen to much, except the radio in the van. I haven't downloaded music in forever, so all the music on my computer is old, with the exception of the videos I have favorite-d on YouTube. So I'll answer the best I can, and NO LAUGHING!
Happy - anything fun! I like a really eclectic mix of music, so my happy songs range from country (Chicken Fried and Life Is A Highway come to mind), kiddie music (Laurie Berkner!), praise songs (Love Has Come, More Like Falling in Love, All of Creation, Beautiful Beautiful). Anything fun and upbeat that mirrors my mood.
Sad - this is the only emotion that really limits itself to one genre of music for me. When I'm down, I really only listen to contemporary Christian. A few favorites...Your Hands (this one is just perfect when you're sad), Praise You in This Storm, You Never Let Go, I'd Need a Savior, Better Than a Hallelujah. I have all of those saved on YouTube, so you can find them there if you're so inclined.
Bored - eh, if I'm bored, I'm bored and don't much care what I'm listening to. I usually just turn on the radio and flip around until I come across something that I recognize.
Hyped - same as happy!
Mad - heehee...nothing says "leave me alone" like blasting out some Johnny Cash! Folsom Prison Blues, A Boy Named Sue, Man in Black, I Got Stripes, Jackson (what a great bickering-spouse song!) Yeah. Mostly, I just start manically cleaning when I'm good and ticked off, but there's certainly a time and place for Johnny.
(Visitors...you can see my list of questions
here
, and I hope someone will join me! Please comment let me know where to visit if you do.)
* * * * *
HEY! Have you entered my giveaways yet? You can win a
$10 gift certificate
to Sweet 'N Sassy Bowtique (ends 9/6) or 250 really nice
color business cards
from Uprinting.com (ends 9/10).
* * * * *
In other news...my dad finally started
his own blog
!! I'm so excited to read what he has to say. Only one post so far, but go visit anyway...leave him some love and encouragement so he'll write more soon. :)